Hey Wikiers :)
This is my first blog on a wiki and I'm glad that its on this shows page because as we here all know its The Straight-up Cheese!
Anyways, I made this blog because I have recently played the games for the show; Enter the NinjaNomicon and Punchocalypse. (If you don't know where to find them you can look on the official Disney XD page under Randy Cunningham 9th Grade Ninja). I played the games and finished both. If I were to rate them out of five this is what I think they should get:
Enter the NinjaNomicon: (4.5/5)
The game was not hard and interesting but there was not enough information about the show and its characters that we didn't know from just watching. Yes, there was info about the Norisu Nine and Ninja Suit but I wanted to find out more.
Punchocalypse: (5/5)
The game was exciting, fun and quite challenging at the end. Once I figured out how to defeat the Crakenstein in the boss level and the game was finished, I played it all over again and it was just as awesome.

But that's just my opinion. I would really like to hear from anyone else who played the games, just one even, so please leave your rating and explain why.
Oh, I almost forgot, a good tip is to play Enter the NinjaNomicon before Punchocalypse because when you finish the first one, you can get an upgrade for the second game. The upgrade is the ability of turning into a blue rage ninja instead of just the red rage ninja after collecting double the amount of ninja winds (I think that's what they're called).
So if you haven't played them yet, I suggest that you try them and feel like a real ninja :) I hope they make more new games for the show, but for now I recommend both of these.
Thanks for reading my post, I hope you enjoyed it and feel free to leave a comment :)
Go Ninja!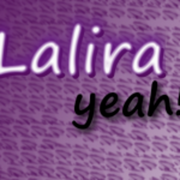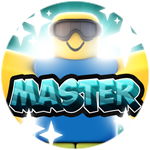 Ad blocker interference detected!
Wikia is a free-to-use site that makes money from advertising. We have a modified experience for viewers using ad blockers

Wikia is not accessible if you've made further modifications. Remove the custom ad blocker rule(s) and the page will load as expected.