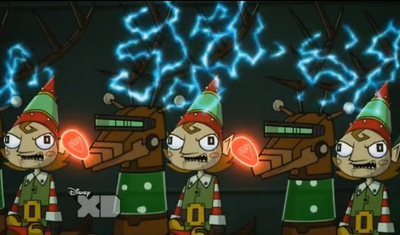 The Robo-Elves were invented by
Willem Viceroy
and they acted as security guards for
Hannibal McFist
's Christmas party in
Silent Punch, Deadly Punch
. They went around and asked to see people's special wristbands to make sure they were invited guests. They also worked to fight the Ninja when he infiltrated the party.
Ad blocker interference detected!
Wikia is a free-to-use site that makes money from advertising. We have a modified experience for viewers using ad blockers

Wikia is not accessible if you've made further modifications. Remove the custom ad blocker rule(s) and the page will load as expected.