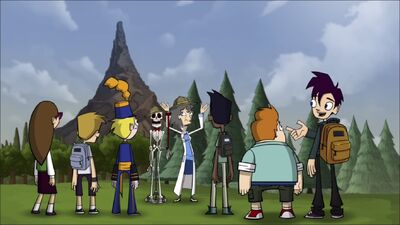 Mt. Chuck (Montaña Volcanica Norris in Latin Spanish) is a mountain that is in Norrisville State Park. It is man-made. Since the name is Mt. Chuck, and the town is named Norrisville, if you remove the Mt. and ville, you get Chuck Norris, implying that Norrisville and Mt. Chuck were both named for Chuck Norris.
Ad blocker interference detected!
Wikia is a free-to-use site that makes money from advertising. We have a modified experience for viewers using ad blockers

Wikia is not accessible if you've made further modifications. Remove the custom ad blocker rule(s) and the page will load as expected.